live chat service provider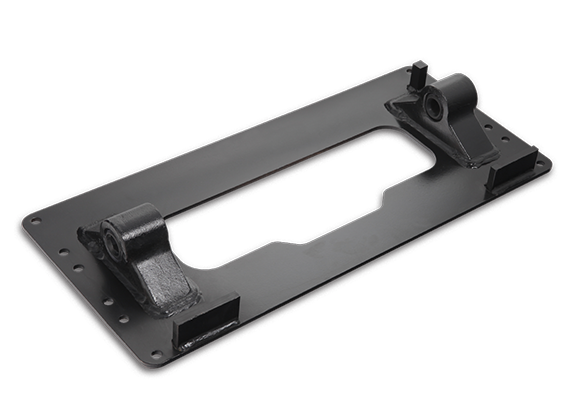 Discontinued product. Please replace with 6000 Series with PML mount.
A fixed fifth wheel is economical and strong, but it limits your hauling options. Now you can get the strength and economy of a fixed fifth wheel with the flexibility of slide increments, thanks to the new Fontaine® APB adjustable plate mount bracket.
NT top plate with the APB bracket is the lightest mounting system available for the NT family
APB model also available for the 3000 Series
Manufactured with the durability and cost-effectiveness of steel construction
Brackets are welded to a 3/8" steel plate with six bolt holes on each side for mounting versatility
Two-inch mounting increments make it easy to balance your load evenly
Heights: 6-1/4", 7-1/4", 8-1/4"
New greaseless bracket liners fit on the top plate to give you consistent lubrication, reduce wear and cut maintenance costs
Top-plate manufactured using ductile iron for increased strength